The blue room... I know, this picture sucks. Paul took it with his phone and we discussed how when a lady takes a picture of a room.... it looks far different from when a man does. None the less, this is all I got so this is all you get.
The room has pannels that have been painted a pale blue. I'm grateful for this. It could have looked like the
ugly brown room
. Anyway.... we are thinking of making this the master bedroom. We know that the owner suggested the larger front room as the master (it does have a walk in closet) but we thought it was just too much dedicated space for a room to only sleep in. Not to mention it's no where near the bathroom and is adjacent to the livingroom. That being said we thought of making that room into a game room/ office/ craft room.... i.e. fun room! And this blue room got designated the master bedroom... mostly b/c it's not ugly brown. B/C honestly, I think the ugly brown room might be bigger, with more windows. Hmmm, we may need to think all this through. I wish the owner painted BOTH rooms a light color. Oh well.
Moving on. My thoughts for this room are... light & white! So that being said I'd love to have white furniture in the room.... but our furniture is mahogany. So at least we can throw on some white/light bedding. And this is what I had in mind.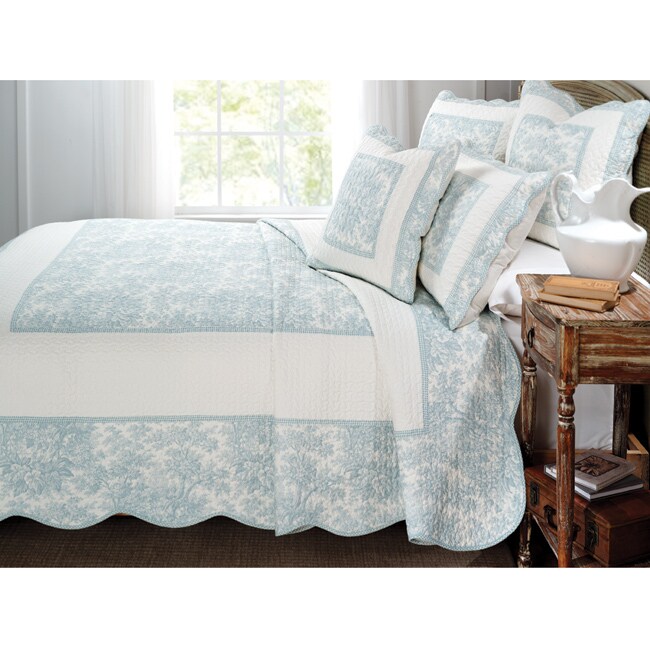 I like the bright blue in this quilt set. It's fresh and fun but it may be too green for the room. What do you think? I like it but it's hard to tell without being in the room with the bedding in person.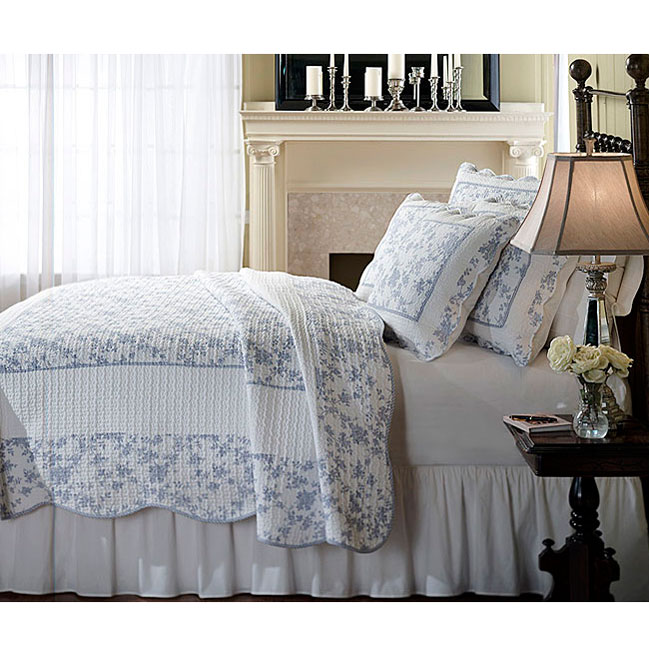 This bedding has a similar pattern to the one before it but with a darker more muted blue. It's still beautiful and ... I don't know why but I just love quilts. I think they are classic. I mean, there are some bad quilts out there but these to me are beautiful.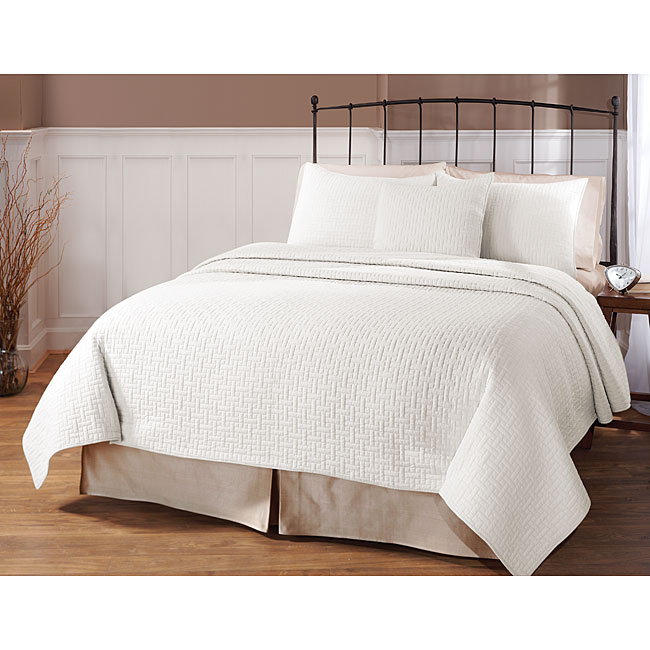 Or we can avoid the whole wrong blue fiasco in it's entirety by going completely white. I like white, but I'm scared of it too. I'm scared of yellowing shams and bedding.
In addition to the bedding, I want to add curtain panels. I'm thinking plain & I'm thinking sheer... oh and I'm thinking white!
The bedding is from overstock.com & curtain is from walmart.com - click on the image for website