I'm a fiancé. partner. friend. future bride.
But I'm on standby. With Paul moving to Boston (strange not saying Michigan) in a matter of 6 weeks, we have some discussing to do... or maybe just some accepting to do.
I don't want to be in a long distance marriage. I don't want to put my career on hold during an economic crisis to move to Boston. So therefore, we've settled to be engaged long distance.
At one point we thought we'd wait till the winter of 2011/12 and have a winter wonderland wedding with snowboarding and all. But that's so far away. Why wait? Then we talked further and decided we should just do it as soon as we can. As soon as he throws that cap in the air, we can begin a married life together. That's pretty much 2 years from right about now. I suppose I can live with that.
We decided we wanted a small wedding. 50 guests or less. That we'd only invite close family and a few friends. That it would be in church (that is important to his mother I believe). And that we'd forgo the reception and instead have a nice intimate dinner and chat over drinks. We don't need a DJ. We don't need a dance floor. We don't need a banquet hall or a wedding planner. Really all we need is each other. Our family. Our friends. Some great food. And maybe some homemade, eco-friendly decorations.
The positive about an intimate occasion aside from the lessened degree of stress, is obviously the flexibility. You can have your venue almost anywhere... B&B's, Historic Buildings, Parks, Restaurants, Homes, etc... and you can incorporate and do without whatever you wish. I'm hoping to incorporate a few Filipino traditions as well as a few DIY projects.
And for that I have some ideas that I've gathered from other people's creativity (lets be honest, I'm not THAT artsy).
In some ways that's what I am, right?
#1 -
Seeded Paper Invitations
so after they've been received and the wedding has long past, people can place their invitations in the soil and watch their wild flowers grow.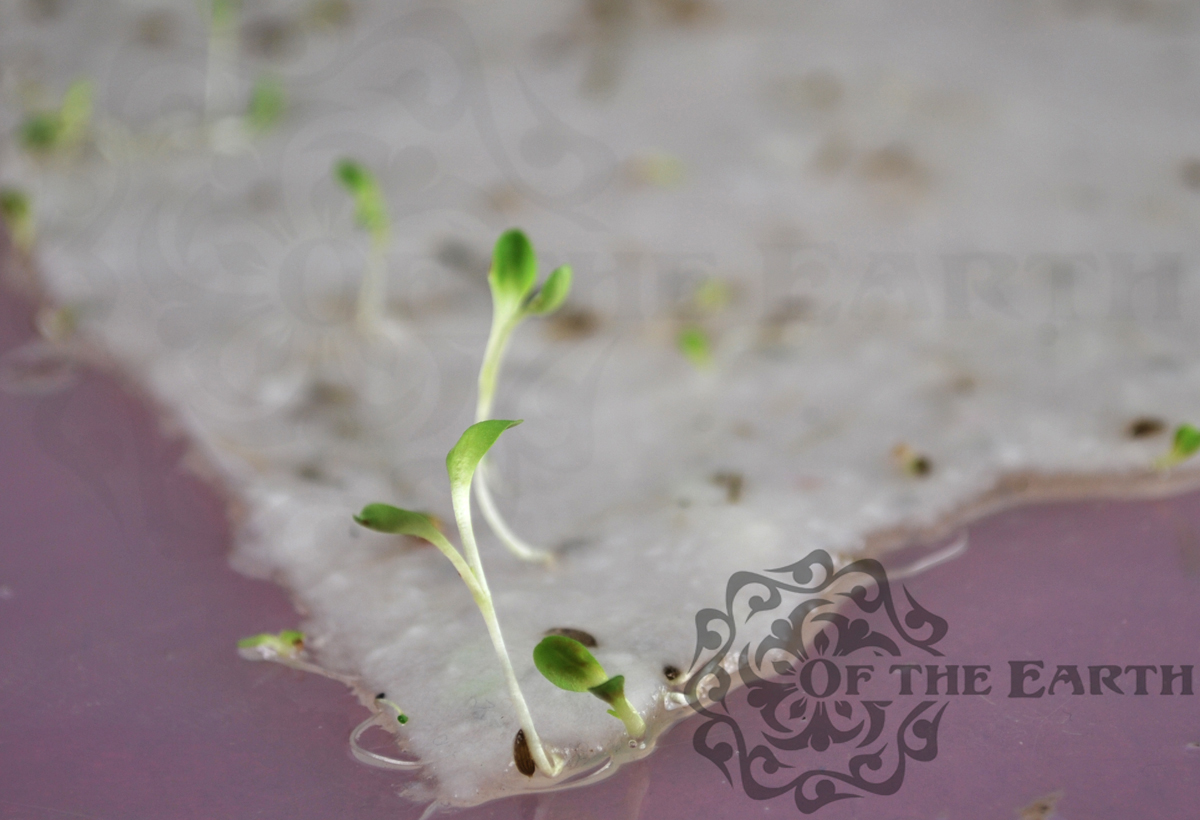 #2 - Rather than give meaningless favors that sit on a shelf for months collecting dust and then tossed out at a later date, I thought to give each guest a gift of life, a
Flower Bulb
to plant in their garden (see a theme here?). I also saw somewhere that a couple decoratively placed seeds packages on a display and people were told to please take some on the way home. An opportunity to plant their own garden. How wonderful.
#3 -
Pre-owned
or
vintage
wedding dresses... okay so maybe I won't do this... but it IS my 1st choice if I can find something I can afford and that I like. There is a website solely dedicated to it after all!
#4 - I'd LOVE LOVE LOVE for our venue to serve all locally grown and/or organic foods but let us see what we can find within our budget. Not to mention the location itself... how I'd love an outdoor dinner and cocktail hour... especially around sunset. It's just so romantic looking.
#5 - Tableware - would hopefully be provided but I picture drinks being served in vintage glasses (recycled from thrift stores) or mason jars.
#6 - Centerpieces, I absolutely LOVE the idea of having potted herbs at the center of each table. It would not just be eco friendly but a great take home as well... not to mention the lovely smells. If not that I'd still like to do something myself, maybe re-pot some in season plants into pretty terracotta pots to put in the center. I think it would fit the over all natural theme.
#7 - I'd like to capture all our guests pictures. I'd like to purchase some recycled paper card stock and print a little note explaining that I hope to receive each one of our guests perspectives throughout our big day. This little reminder would provide them with a Picasa account and its password specifically set up for the wedding photos. It would also allow others to share amongst themselves. It's better than providing disposable cameras since most people have a digital anyway. Less waste!
#8 - Carnations - for the recessionista bride! So Carnations are a common flower given to TMLA Birthday Girls and set up as funeral arrangements. They are considered a "cheap" flower, but why? For my bouquet, why not get a carnation - they look amazing, smell good and are well within most brides budgets. So it's an idea. Though I don't want cut flowers in my center pieces, I still would like a fairly traditional bouquet.
# 9 - Vintage linens - with my sewing skills hopefully increasing in the near future, I'd love to repurpose old linens into new - making napkins for each table setting, that the guest can even take home with them.
Anyway I'm sure the ideas will just keep on coming - I just hope that we will figure it all out. I wish it wouldn't take so long for it all to happen. I can't even really start planning yet, but at least I can start thinking about it all.